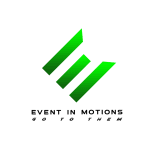 Natural gas for vehicles, known as CNG, is natural gas used as a fuel for vehicles. Its composition is 97% methane, there are also variants of CNG with the bioCNG made in this case with biomethane.
CNG comprises two types of fuel, compressed natural gas or LNG and liquefied natural gas. CNG is usually stored under high pressure (200 bar) in specific tanks in the vehicle. LNG is usually stored in cryogenic tanks at a temperature of around -160°C and a pressure of only a few bars. 
The latest environmental standard for diesel trucks, EURO 6, is now even better thanks to CNG vehicles NOx emissions are reduced by 70% and particulate emissions by 96%.
CO2 emissions, such sensitive and important indicators, can be reduced by 25% compared to the EURO 6 standard. A true vehicle to be promoted by brands, its silence will make it even more majestic with noise emissions of 70 decibels.
The CNG truck provides solutions to the technical constraints faced by the current generation of clean vehicles, autonomy and traction capacity. 
With 450 horsepower and nearly 1000 km of autonomy, EVENT IN MOTIONS' CNG trucks provide a real responsible technical solution, to take to the road while enhancing CSR policies. Accompanied by a carbon amortization solution, CNG vehicles are an ecological solution to reach various populations. 
An autonomy competing with diesel vehicles, a competitive traction power, is it easy to organize a roadshow in France and in Europe, are the recharging stations sufficient?  With more than 190 CNG stations in the first half of 2021 (140 CNG and 49 LNG), France has a network that is currently sufficient for the organisation of a roadshow. French figures are consistent with the development of these stations at a European level, allowing the organisation of roadshows beyond the French borders.