The range of MOTIONS – 40 offer a surface of about 30 m² very versatile to vary the events. It will be able to adapt to your products and your brand, thanks to its different configurations and the possibility to be personalized both inside and outside. Available in closed, semi-glazed and fully glazed versions, it offers a variety of solutions in a compact format to adapt to the different stages of your roadshow.
Offering a surface area of approximately 32 m², the MOTIONS – 40 range unfolds its support jacks, while remaining on its carrier truck, allowing the latter to move around. The MOTIONS – 40 is then placed on the ground and unfolds its side walls, so it is quickly ready.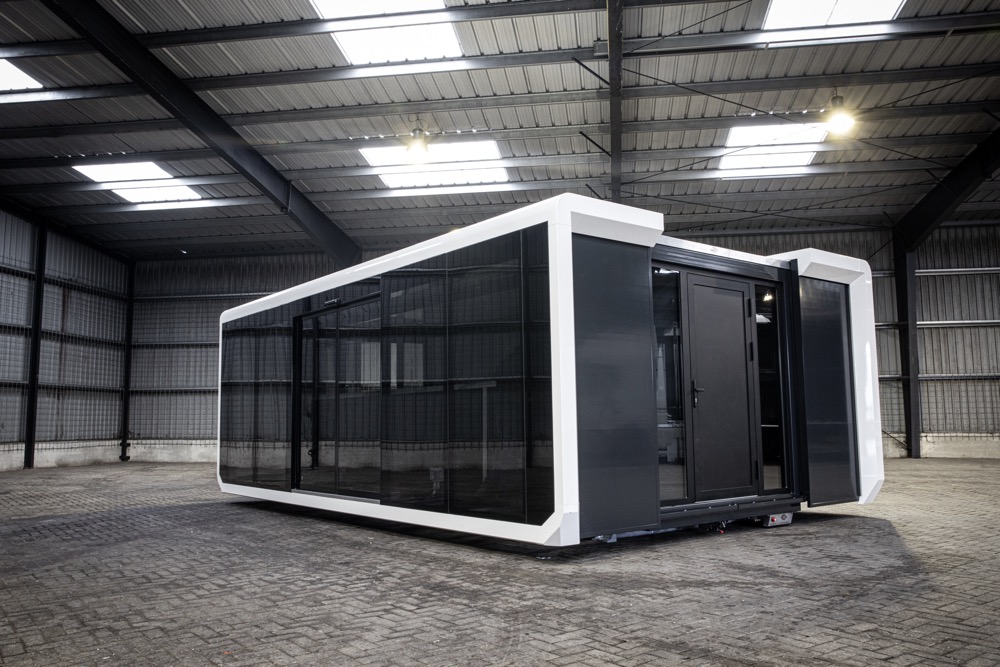 Showroom, training, hospitality, technical space, vehicle presentation, product sales, the MOTIONS – 40 range allows the realization of various events.
The different configurations of MOTIONS – 40 and their capacity of personalization answer many challenges of the event industry in a quality solution.
In a compact format and with a quick installation, the MOTION – 40 will be ideal for events with long duration or intense travel frequency. Its capacity and flexibility makes it a contemporary solution to the needs of phygitals strategies.